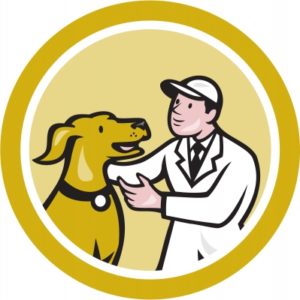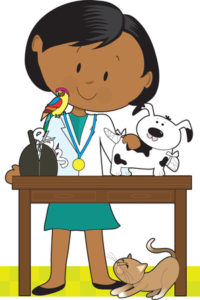 Beyond the Paw Print For Veterinary Professionals:
Healing and Renewal for Caregivers
Having been a client of a local veterinary hospital for twenty five years, I have always found the staff to be caring and compassionate, particularly when it came to end of life conversations and ultimately, euthanasia.  However, I never considered that the veterinary staff might feel distressed.  I never questioned how they might or might not manage their own grief until I was contacted by a local veterinarian seeking support for one of her veterinary technicians.  As I began to investigate this area, I learned that  veterinary staff may experience some degree of emotional, physical and spiritual distress due to this aspect of their work.
Dr. David Whitten, of Hilldale Veterinary Hospital states:  "After 38 years as a veterinarian, I still love what I do.  The down side is that as pet care givers, my team and I need to cope with and frequently assist in the process of losing a beloved pet.  I look forward to interacting with a group of likeminded professionals that will share in this devastating experience and help us heal by celebrating the value of our contribution to the bond between pets and people."  Dr. Whitten and Hilldale Veterinary Hospital has been a tremendous supporter of Beyond the Paw Print and my pet loss support group. It is my hope that other veterinary practices will develop an interest in this subject and seek a complementary consultation.
My goal is to support and reinvigorate staff affected by the grief experienced from two of the most challenging aspects of this profession:  euthanasia and grieving clientele.  Let's look at these issues together and identify ways that your practice can become even more effective.  I am able to create an atmosphere where veterinary staff will find a safe, confidential space to share issues, emotions and stories.   I believe that the opportunity to come together to identify and discuss these issues will bring the results you seek:  renewed energy, clarity, and emotional centering for the very important work you do with animals, clients and colleagues.  Please contact us for further information.
For further information or to schedule an appointment please visit the Contact page.