Founder Micky Golden Moore, Ph.D., M.S.H.P.  spent thirty years as an adjunct university instructor and consultant in the area of Communication Studies.  From the United States to the United Kingdom, Micky instructed students in public speaking, speech writing, and interpersonal communication.  As a communication skills consultant, she has worked with a variety of professionals – from automotive plant employees to high ranking executives.  Her enthusiasm for teaching led students to discover that they can indeed transform their communication skills…from the mundane to the memorable.  Micky has always derived great satisfaction from her work in the field of communication, however, two significant losses altered the direction of her work.
The loss of her father, Louis H. Golden, from cancer and her mother, Sylvia Golden, three years later from cardiac arrest, left her overwhelmed with grief.  Micky was fortunate to be supported by a few close friends, family members, stepson Ryan, and most of all her husband, Bud as she worked her way out of the abyss of her grief.   She discovered a passion for patient care and entered a master's degree program in Hospice Education and Palliative Care (MSHP) at Madonna University.  During the course of her studies, her two cats of eighteen years, Pablo and Nellie passed away.  Micky and her husband received a memento from the veterinary hospital for which they were very grateful: Pablo and Nellie's paw prints set in clay. However, Beyond the Paw Print, they grieved in isolation, unaware of  resources or materials that might have validated their grief and helped them heal.
As a result, Micky founded Beyond the Paw Print Productions, L.L.C.   Beyond The Paw Print: Transforming The Pet Loss Process, is a support group geared toward anyone who has lost, or anticipates the loss, of their animal companion.   In addition to facilitating this support group, Micky has developed a series of In-Service presentations for veterinary personnel.  Micky trains veterinary personnel  to recognize the unique needs of pet loss clients and provide methods with which to better serve them, Beyond the Paw Print.
With a desire to better understand and support her clients, Micky completed five units of Clinical Pastoral Education (CPE) and presently works as an Associate Chaplain at a local human hospital where she offers spiritual and emotional support to patients, family members and staff.   She realized that veterinary hospital staff and clients have similar needs and is very happy to offer these services when requested.  Please see the Vet Chaplaincy page for more details.
Beyond the Paw Print Advisory Board:
Jennifer W. Cote Attorney at law
A. Luisa Di Lorenzo  M.D., FACS  Somerset Ophthalmology
Karen Irwin  Karen 4K9s Dog Walking Service
Reverend David Koch  Retired, Director Spiritual Care and Education Center
Dr. Lila Massoumi  Michigan Integrative Holistic Psychiatry
Patty Merlo, M.P.M. Spiritual Director
Carl Moore  Retired, Global Director of Financial Controls Ford Motor Company
Dr, David Rosman  Internal Medicine
Kelly Rhoades, Ph.D.  Department Chair, Hospice Education, Madonna University
Emily Obid  Practice Manager Hilldale Veterinary Hospital
David Whitten  DVM Hilldale Veterinary Hospital
Dr. Ellen Laframboise  Crossroads Veterinary Hospice
Special Thank you to Timothy Carlson for creating and running the Beyond the Paw Print website since its inception in 2009-2016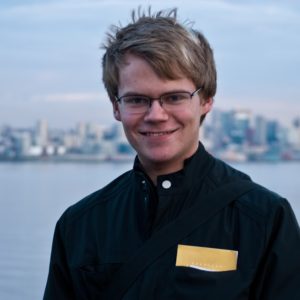 and Tony Merlo for taking over management from 2016-Present