In commemoration of BTPP's ten year anniversary there will be special events throughout the year – all created with you in mind.
Church Location: Orchard United Methodist Church
30450 Farmington Road, Farmington Hills, MI 48334 Room 200
BTPP March 2019-
Dr. Ellen Laframboise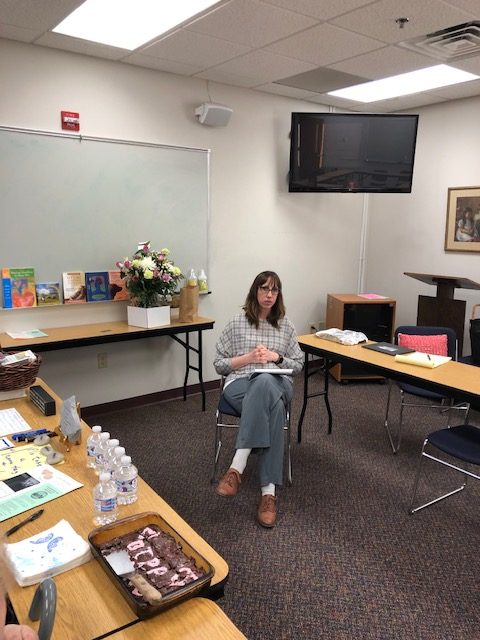 This Month the founder of Crossroad Veterinary Hospice, Dr. Ellen Laframboise, will be our guest speaker. Dr. Ellen will speak about the history of Crossroads and her unique credentials, which make her one of a few practitioners in Michigan with the advanced certification and training required to provide end of life care for our beloved companions. Another special thing about Dr. Ellen's practice? As a mobile vet, she travels to you to care for your companion and to support you, calmly and compassionately, every step of the way. Dr. Ellen will also share some of the greatest lessons learned along the way from her clients. I have had the privilege of listening to Dr. Ellen on a variety of occasions, and I can say with certainty you will love her – Dr. Ellen's knowledge, kindness and compassion will inspire you. Visit her website to learn more: crossroadsvethospice.comSpecial Start Time:6:30pm. Dr. Ellen plans to be finished with her talk and questions by 7:15pm. We would start our meeting after Dr. Ellen's presentation is completed. When you rsvp, please note whether you can arrive at 6:30pm for this special talk.

BTPP April 2019- Dr. Micky Golden Moore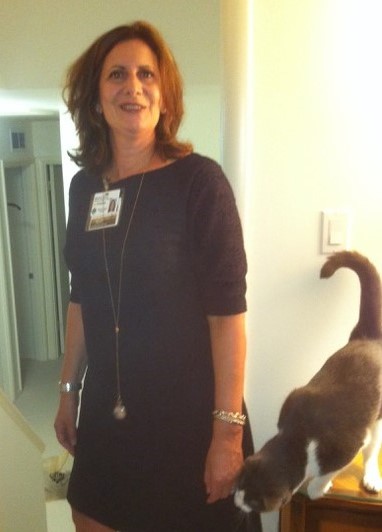 April Meeting speaker is Dr Micky Golden Moore. Topic: "The Healing Power of Effective Listening." With over 30 years of experience in the field of Speech Communication, Micky has integrated these skills in her work as a chaplain and grief support counselor. This presentation will weave poetry, theory and practical guidelines to help attendees and their loved ones better understand the power of effective listening in the healing process. 6:15pm arrival for Special start time of 6:30pm. RSVP required as seating is limited. The btpp support group meeting will begin at 7:15 pm and will conclude at 9:00pm. Please visit our contact page to email or phone your queries and rsvp.
BTPP May 2019- Emily Rose and Tony Merlo Healing Through Music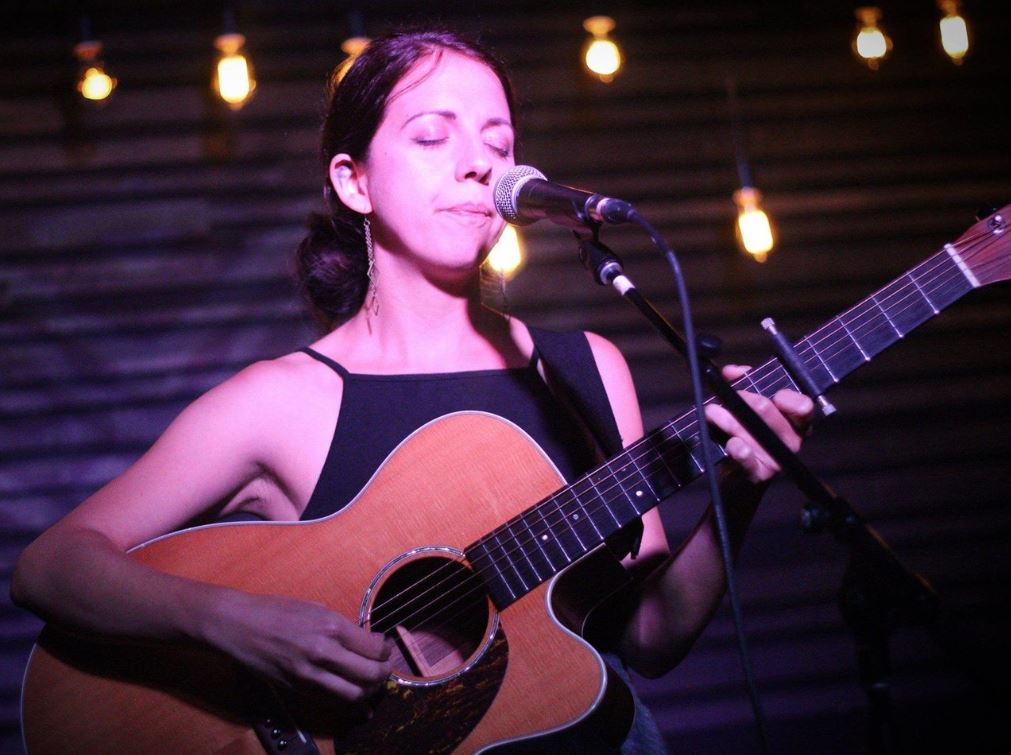 BTPP June 2019- Tricia Stehle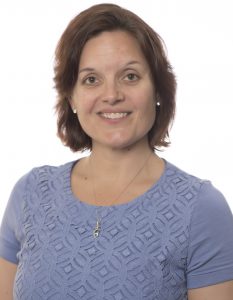 Tricia Stehle is a psychotherapist in private practice in Saint Clair Shores . This year (2019) marks her 25th year working in the field. She holds a Bachelors Degree from Eastern Michigan University, and a Masters Degree from the University of Michigan. She specializes in the following issues : Grief and Loss, Eating Disorders, ADHD related concerns, and Bullying . But by no means -is this all that she works with.
In late 2015, Tricia and her husband were faced with the grueling decision to have to put one of their two cats down . Ricky was suffering from kidney disease . 6 weeks later , his sister ( and littermate ) Lucy died essentially it is believed , from a broken heart. These 2 cats had been with Tricia thru graduate school, and so many transitions in her own life over the course of almost 18 years . Having dealt with that grief – a grief that no one really talked about , she met Micky, and made the decision that she wanted to become more versed in pet loss, and the unique grief that it entails .
Since then, she and her husband opened up their hearts to Leia and Sylvester their current fur babies- and Tricia has made it a continuing career goal to continue her own education in the area of pet loss, and has helped many do – just that .
Tricia takes most commercial health insurances , and is available for weekend appointments as well. Her website can be viewed at www.shoresofhopemacomb.com
BTPP July 2019 Ashley Diaz Jackson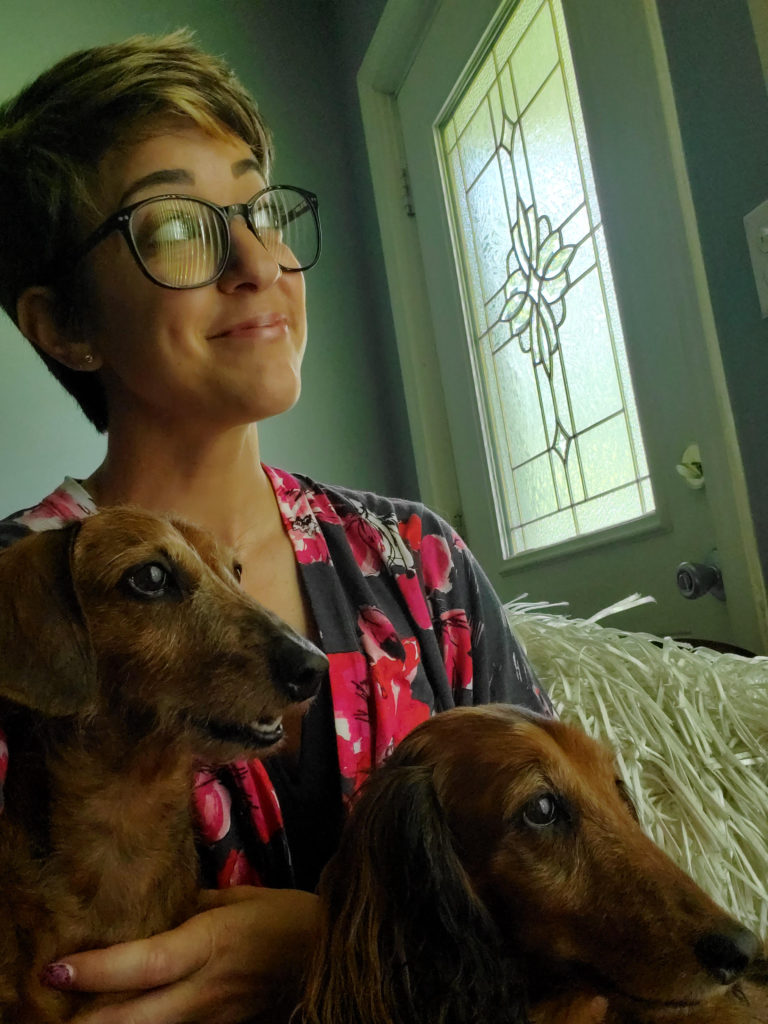 Things to know for this coming Monday July 8th…
Special Start Time is at 6:15pm for this month to accommodate our guest speaker. The BTPP support group meeting will begin at 7:15pm and will conclude at our usual end time of 9:00pm For our July session, we are in for a special treat. Our guest speaker for the July meeting is…Ashley Diaz Jackson, Director of Training and Customer Success for Premier Pet Supply stores. I met Ashley by chance when I was recently visiting the West Bloomfield Premier Pet Supply store. I was very impressed with Ashley's professionalism, knowledge and kindness. After we concluded our conversation, something inspired me to do the following… As she was walking away I said, "Ashley, if you have another minute, I have an invitation that I would like to extend to you." And the rest is history! Ashley's presentation will focus on the following:
The life and loss of her beloved dog Heidi,
Volunteer work which led to her ten year career as a surgical vet tech,
Euthanasia from the veterinary staff perspective,
Career change from surgical vet tech to Premier Pet Supply
The many ways Premier Pet Supply serves the greater Detroit community
A request:
If you cannot arrive by 6:00pm for the 6:15pm start time, please advise and let me know if you plan to arrive at 7:15pm for our regular Btpp support group meeting. As usual, please be sure to RSVP via email mgmoore@beyondthepawprint.com or phone 248-752-7795
BTPP-August 2019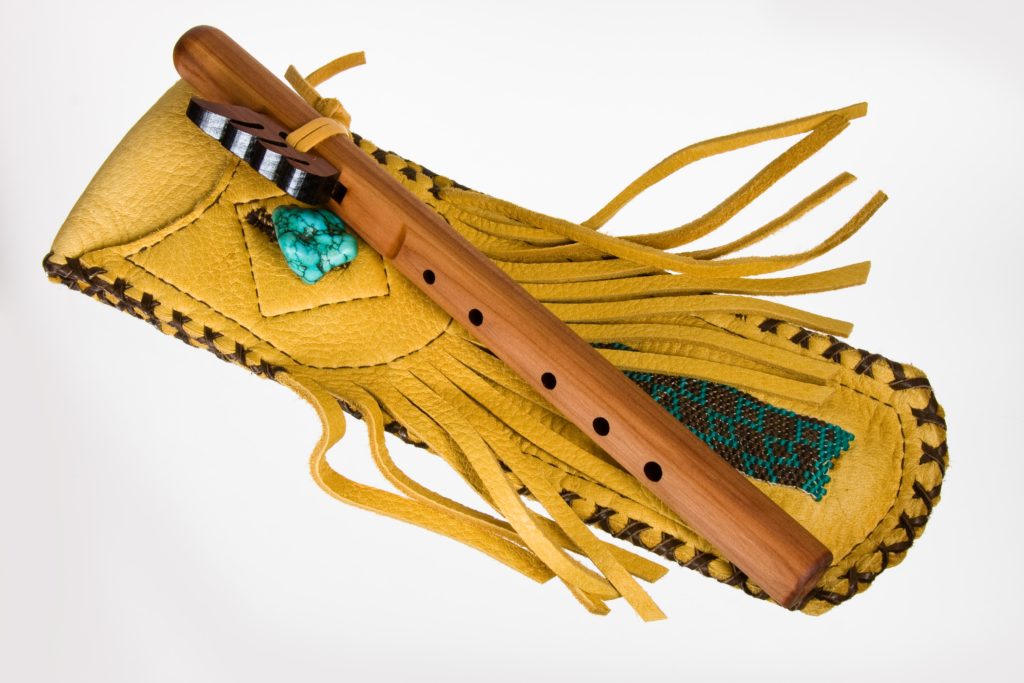 Guest Speaker Information:For our August session, we are in for a special treat. Please allow me to introduce our guest speaker and performer for Monday's meeting. I met this month's special guest when we were colleagues at the same hospital system. I have long admired this talented woman and the gentle gifts she brings to every patient with whom she encounters. Read on to learn more about our special guest:Our guest performer had a successful career as a project manager for a software technology company. Following a cancer diagnosis and recovery, she followed a call and a path to ministry, which led to a career in hospital chaplaincy. Her approach to ministry is to be a non-anxious healing presence. She truly feels honored to be with each person on their journey of life. As part of her interest in healing and spirituality, our guest discovered the Native American flute (NAF). As you will see from her presentation and performance, performing the NAF is unique, mystical and magical. Many believe that sound and music can be healing – physically, emotionally, spiritually; and the NAF may be part of the healing. Self-taught, our guest has played the NAF for several years and has found each flute brings unique and interesting sounds. She looks forward to sharing unique sounds from a handful of her favorite NAF on Monday. Our guest has experienced many losses throughout her life including their family cat, many years ago. Our guest is looking forward to meeting you and hopes that you will find a bit of healing and comfort through the music of the NAF. I look forward to listening to the haunting melodies of the Native American flute and I hope you will join us for this special presentation. Please read all the notes below for special start times.
Arrival time for the August meeting: anytime between 5:45pm – 6:00pm.
Guest Speaker will begin at 6:15pm
BTPP support group meeting will begin at 7:15pm and will conclude at our usual end time of 9:00pm
Please RSVP for the Monday August 12th meeting at your earliest convenience via email at mgmoore@beyondthepawprint.com or 248.701.2345
Seats are limited to 12 attendees, so please rsvp at your earliest convenience
MeetingROOM: Directly opposite the Sanctuary, you will see the parlor, a room full of comfortable sofas and chairs.
BTPP- September 2019 Elizabeth Cobb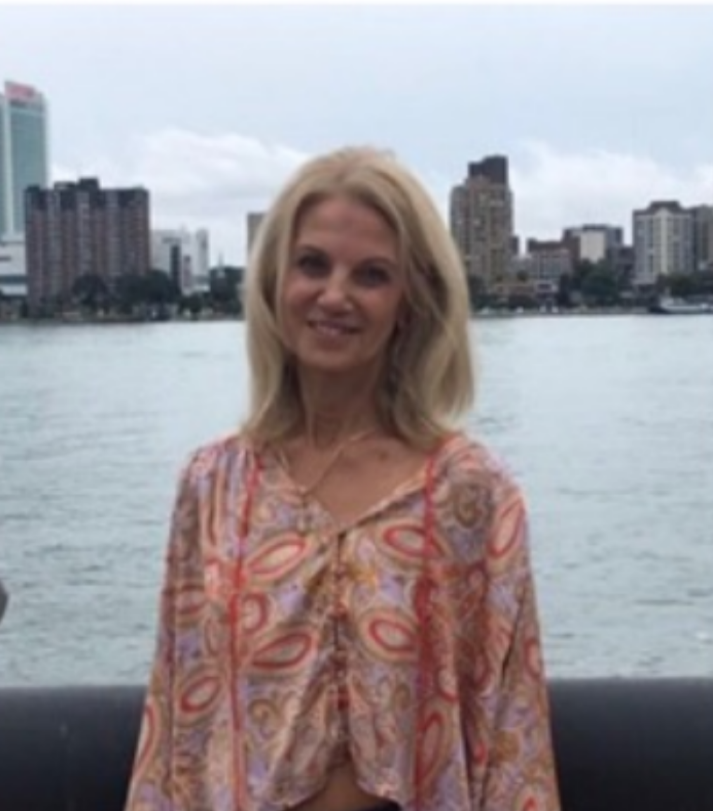 Dear All, Thank you for your interest in attending the Beyond the Paw Print Meeting on Monday September the 9th.In commemoration of BTPP's ten year anniversary there will be special events throughout the year – all created with you in mind.  
Things to know for Monday September 9th… 
Special Start Time is earlier than listed on BTPP flyers or on the Support group page of the BTPP website.  1. Arrival time for the September meeting:  anytime between 5:45pm – 6:00pm. 2. Guest Speaker will begin at 6:15pm3. BTPP support group meeting will begin at 7:20pm and will conclude at our usual end time of 9:00pmGuest Speaker Information:For our September 9th session, we are in for a special treat.  Please allow me to introduce Elizabeth Cobb.  I have long admired Elizabeth and the gentle gifts she brings to every encounter and yoga session.  Read on to learn more about Elizabeth and the special presentation she has planned:Elizabeth discovered yoga in 2000, when she was seeking a healthy modality that might help heal her wounded heart and body. Elizabeth has been practicing Ashtanga yoga since 2002 and found that she was able to transform her life through her daily practice.  Through relationship losses – both human and animal, the practice of yoga has helped her process these goodbyes and rediscover hope, light and the beauty of life. Elizabeth regularly leads yoga classes at a local studio in Royal Oak; and has a diverse roster of clients with whom she teaches in the privacy of their homes. In addition to her yoga practice, Elizabeth is in her 22ndyear working as a full-time medical assistant for a highly regarded neurologist in the greater Detroit area. She finds her work very rewarding and feels privileged to serve their diverse patient population with a variety of neurological disorders including Alzheimer's disease, Muscular Sclerosis, Parkinson's disease, seizures, and migraine headaches.  Outside of yoga and her role as a medical assistant, Elizabeth enjoys pet sitting where she can freely bestow her love and affection on her animal clients – both canine and feline. Elizabeth's presentation will cover the following:Elizabeth will share her story –  and the events that led her to yoga We will learn about two of her beloved animal companions, Barnum and Lucas and how, after their deaths, yoga helped her process her grief.  We will learn about the practice of Ashtanga yoga; and watch as Elizabeth demonstrates and explain some basic poses. And, yes, Elizabeth will then lead our group through a few introductory poses in seated and standing positions.  Finally, Elizabeth will lead us through a five minute guided meditation – guaranteed to help us connect to our breath and relax both our bodies and our minds.  
I look forward to this presentation with great anticipation and hope you will give a warm welcome to Elizabeth on Monday!
Please rsvp/reply at your earliest convenience to help me keep track of your responses.  Seats are limited to 12 attendees, so please rsvp at your earliest convenience Meeting ROOM:  Directly opposite the Sanctuary, you will see the parlor, a room full of comfortable sofas and chairs.If you have any questions, phone BTPP at 248.701.2345 (NO TEXTS) and I will return your call as soon as I am able.    Please Note : Parking…Please read carefully: Park in the UPPER lot of the church and enter through the large glass double doors.  Our meeting room is located in the upper level of the church.  NEWCOMERS:  Please arrive between 5:45pm – 6:00pm to allow time to get settled, peruse the resources/handouts and allow me to have the opportunity to personally greet you – before the meeting begins. If  you are unable to arrive to attend the guest speaker portion of the evening, our actual support group session will begin between 7:00pm – 7:15pm.  Please enter as quietly as possible or wait outside the classroom till there is a break between speakers.   
Be sure to bring a photo (s) of your beloved companion animal or any other memento.
Important…Please notethat BTPP meetings are NOT affiliated with any religious or political organization, neither are the meetings a substitute for counseling.  BTPP was created with one central purpose:  to offer support for those grieving the anticipated or actual loss of a beloved animal companion/furry baby.  If a participant might unintentionally  wander off that subject into topics of religion or politics, the facilitator has the responsibility of gently guiding the attendee(s) back on course. May we come together, gently, in kindness and kinship.  I look forward to seeing you on Monday.  In the meantime, please be gentle with your tender hearts…                       Church  Location:                                                                                                                   Orchard United Methodist Church      
30450 Farmington Road,                                                                                 Farmington Hills, MI   48334Room 200