In commemoration of BTPP's ten year anniversary there will be special events throughout the year – all created with you in mind.
Church Location: Orchard United Methodist Church
30450 Farmington Road, Farmington Hills, MI 48334 Room 200
BTPP March 2019-
Dr. Ellen Laframboise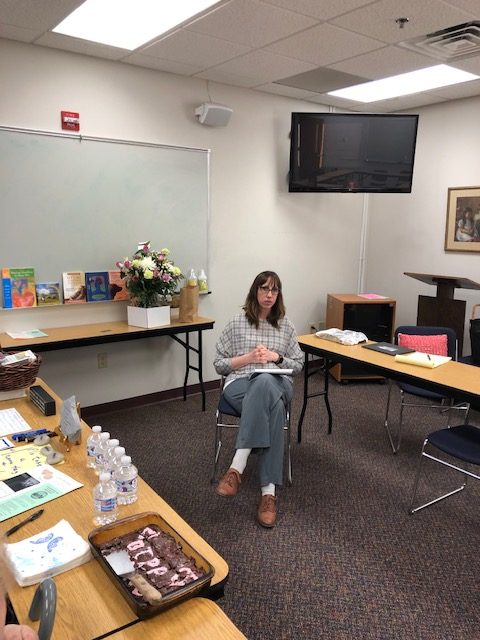 This Month the founder of Crossroad Veterinary Hospice, Dr. Ellen Laframboise, will be our guest speaker. Dr. Ellen will speak about the history of Crossroads and her unique credentials, which make her one of a few practitioners in Michigan with the advanced certification and training required to provide end of life care for our beloved companions. Another special thing about Dr. Ellen's practice? As a mobile vet, she travels to you to care for your companion and to support you, calmly and compassionately, every step of the way. Dr. Ellen will also share some of the greatest lessons learned along the way from her clients. I have had the privilege of listening to Dr. Ellen on a variety of occasions, and I can say with certainty you will love her – Dr. Ellen's knowledge, kindness and compassion will inspire you. Visit her website to learn more: crossroadsvethospice.comSpecial Start Time:6:30pm. Dr. Ellen plans to be finished with her talk and questions by 7:15pm. We would start our meeting after Dr. Ellen's presentation is completed. When you rsvp, please note whether you can arrive at 6:30pm for this special talk.

BTPP April 2019- Dr. Micky Golden Moore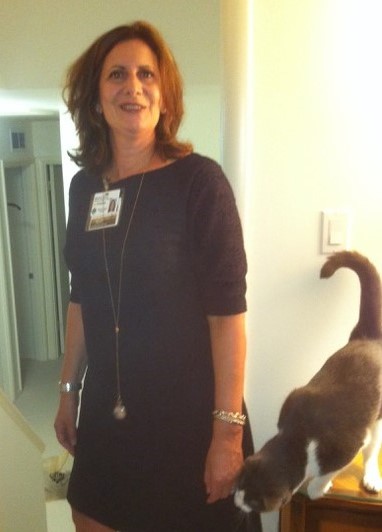 April Meeting speaker is Dr Micky Golden Moore. Topic: "The Healing Power of Effective Listening." With over 30 years of experience in the field of Speech Communication, Micky has integrated these skills in her work as a chaplain and grief support counselor. This presentation will weave poetry, theory and practical guidelines to help attendees and their loved ones better understand the power of effective listening in the healing process. 6:15pm arrival for Special start time of 6:30pm. RSVP required as seating is limited. The btpp support group meeting will begin at 7:15 pm and will conclude at 9:00pm. Please visit our contact page to email or phone your queries and rsvp.
BTPP May 2019- Emily Rose and Tony Merlo Healing Through Music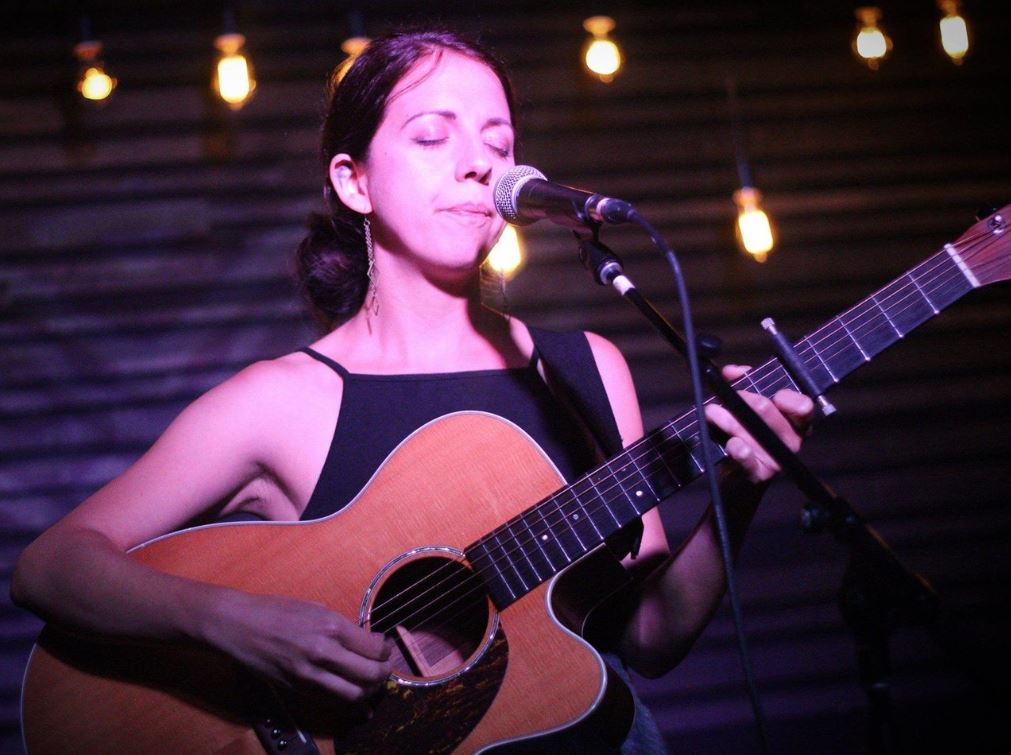 BTPP June 2019- Tricia Stehle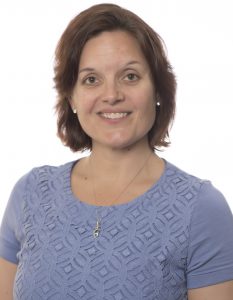 Tricia Stehle is a psychotherapist in private practice in Saint Clair Shores . This year (2019) marks her 25th year working in the field. She holds a Bachelors Degree from Eastern Michigan University, and a Masters Degree from the University of Michigan. She specializes in the following issues : Grief and Loss, Eating Disorders, ADHD related concerns, and Bullying . But by no means -is this all that she works with.
In late 2015, Tricia and her husband were faced with the grueling decision to have to put one of their two cats down . Ricky was suffering from kidney disease . 6 weeks later , his sister ( and littermate ) Lucy died essentially it is believed , from a broken heart. These 2 cats had been with Tricia thru graduate school, and so many transitions in her own life over the course of almost 18 years . Having dealt with that grief – a grief that no one really talked about , she met Micky, and made the decision that she wanted to become more versed in pet loss, and the unique grief that it entails .
Since then, she and her husband opened up their hearts to Leia and Sylvester their current fur babies- and Tricia has made it a continuing career goal to continue her own education in the area of pet loss, and has helped many do – just that .
Tricia takes most commercial health insurances , and is available for weekend appointments as well. Her website can be viewed at www.shoresofhopemacomb.com
BTPP July 2019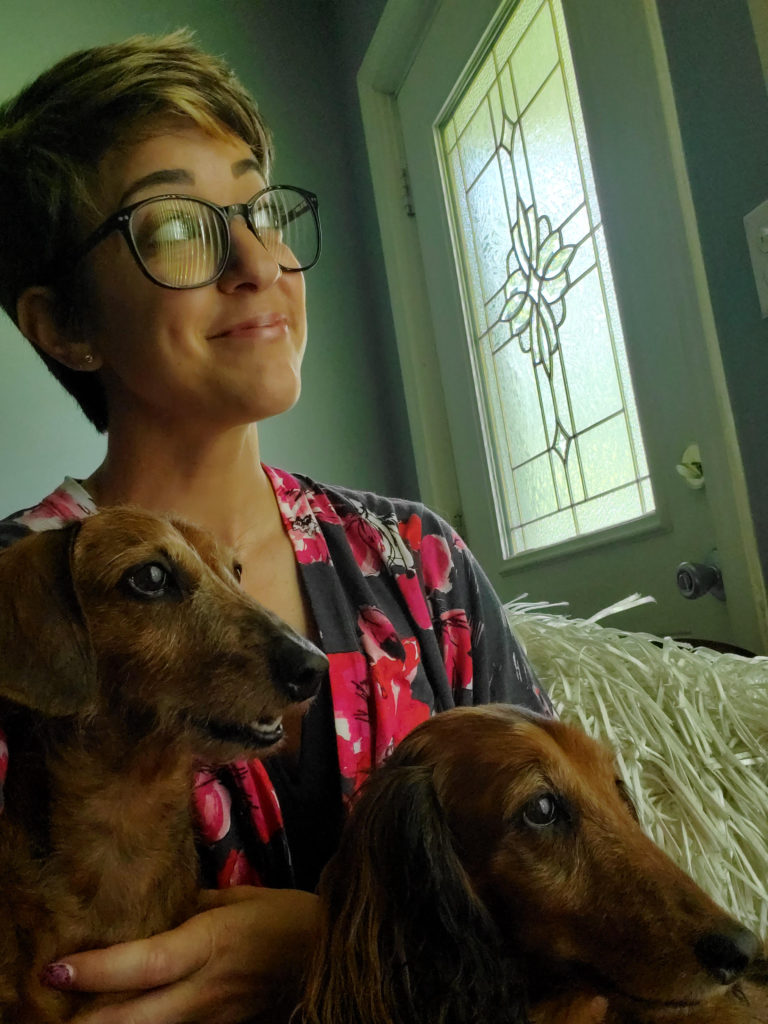 Things to know for this coming Monday July 8th…
Special Start Time is at 6:15pm for this month to accommodate our guest speaker. The BTPP support group meeting will begin at 7:15pm and will conclude at our usual end time of 9:00pm For our July session, we are in for a special treat.  Our guest speaker for the July meeting is…Ashley Diaz Jackson, Director of Training and Customer Success for Premier Pet Supply stores.  I met Ashley by chance when I was recently visiting the West Bloomfield Premier Pet Supply store.  I was very impressed with Ashley's professionalism, knowledge and kindness.  After we concluded our conversation, something inspired me to do the following… As she was walking away I said, "Ashley, if you have another minute, I have an invitation that I would like to extend to you."   And the rest is history!  Ashley's presentation will focus on the following: 
The life and loss of her beloved dog Heidi,
Volunteer work which led to her ten year career as a surgical vet tech,
Euthanasia from the veterinary staff perspective,
Career change from surgical vet tech to Premier Pet Supply
The many ways Premier Pet Supply serves the greater Detroit community
A request:
If you cannot arrive by 6:00pm for the 6:15pm start time, please advise and let me know if you plan to arrive at 7:15pm for our regular Btpp support group meeting. As usual, please be sure to RSVP via email mgmoore@beyondthepawprint.com or phone 248-752-7795